Brochure Displays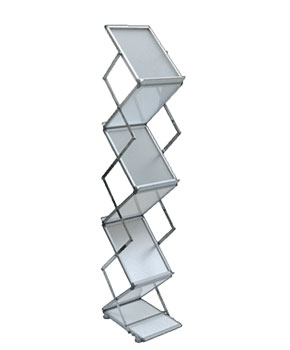 The Stepup brochure stand is a collapsible stand and easily put up and down by one person in a few seconds.
It's a great space saver that allows you to take it anywhere with its own carry bag included and move around easily.
The Stepup comes in 4 models – Single sided acrylic, single sided steel, double sided aluminium and double sided steel.
Weight 6 x A4 Steel - 6.8kg
Weight 6 x A4 Aluminium - 7.0kg
Weight 6 x A3 Aluminium - 8.9kg